If you're running a retail business, you know that managing cash flow is critical to your success. You need to make sure you have enough money coming in to cover your expenses and keep your business running smoothly. That's where Tally on Mobile comes in. This handy app can help you streamline your cash flow processes and keep your finances in check.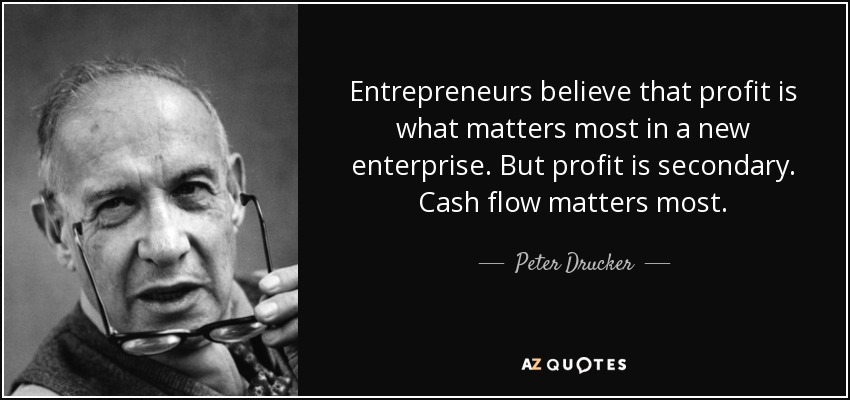 Here are five tips to help you optimize your retail cash flow with Tally on Mobile:
Tip 1: Real-Time Expense Tracking
Keeping a close eye on your expenses is crucial for effective cash flow management. With BFMS's Tally on Mobile you can record your expenses as they occur in real-time. It enables you to have an up-to-date view of where your money is going, empowering you to make informed decisions on how to allocate your funds. By having a clear understanding of your expenses, you can optimize your cash flow and ensure efficient financial management.
Advantage: With BFM's real-time expense tracking, you gain better control over your cash flow by providing immediate insights into your spending patterns, allowing you to identify areas where you can cut costs or make adjustments.
Tip 2: Inventory and Sales Monitoring
Managing inventory levels and analyzing sales data are crucial elements of cash flow management. With Tally on Mobile, you can conveniently track your stock levels and analyze sales trends. By doing so, you can plan your inventory needs more effectively and minimize the risk of running out of essential products. It enables you to determine when to reorder inventory, when to offer discounts to boost sales, and when to adjust pricing to maximize profits.
Advantage: By having accurate insights into inventory and sales, you can optimize your purchasing decisions, prevent stockouts or overstocking, and ensure a steady cash flow.
Tip 3: Automatic Payment Reminders
Late payments can significantly impact retail businesses. To mitigate this issue, setting up automatic payment reminders is essential. BFM's Tally on Mobile offers the functionality to send friendly reminders to your customers before their payments are due. This proactive approach helps you get paid on time, reducing the chances of cash flow problems.
Advantage: Automatic payment reminders improve your cash flow by encouraging timely payments, minimizing the need for follow-ups, and reducing the risk of cash flow gaps.
Tip 4: Streamlined Invoicing and Receipt Generation
Accurate documentation is vital for effective cash flow management and compliance with taxation regulations. Tally on Mobile simplifies this process by allowing you to generate invoices and receipts easily. This feature helps you keep track of your sales and expenses, providing the necessary records to reconcile your accounts and file taxes correctly.
Advantage: Efficient invoicing and receipt generation ensure proper financial records, enabling you to maintain compliance, accurately analyze your cash flow, and manage your finances more effectively.
Tip 5: Future Cash Flow Forecasting and Planning
BFM's Tally on Mobile empowers you to forecast your future cash flow needs by analyzing your past sales and expenses. By leveraging this data, you can make informed predictions about the amount of money required to cover your costs in the future. This forecasting capability enables you to plan ahead, make strategic business decisions, and optimize your cash flow management.
Advantage: Future cash flow forecasting assists you in making proactive financial decisions, such as adjusting expenses, securing additional funding, or implementing cost-saving measures, to ensure the smooth operation of your retail business.
Conclusion
In conclusion, managing cash flow is crucial for the success of your retail business. To make this process more efficient and convenient, BFM offers an AI/ML data-driven platform that seamlessly integrates with accounting software like Tally. 
With BFM, business owners can manage their finances from anywhere, anytime, using their mobile devices. This increased flexibility allows entrepreneurs to stay on top of their business finances and make quick informed decisions.
BFM is highly customizable so that you can tailor it to your requirements. It also allows you to sync your Tally data across multiple devices, making it easy to access your financial information from anywhere.
By utilizing Tally on Mobile to its full potential, you'll be well on your way to optimizing your retail cash flow and keeping your business finances in check.